Food Donors
Businesses and institutions can post their surplus, edible food and goods for pickup or dropoff. They can track their impact and tax-deductible savings.
Nonprofits
Registered 501c3 organizations can reserve food donations, coordinate delivery with their team members, share surplus food and services, and track their data.
Corporations
Corporations can track donation data for tax benefits, corporate social responsibility campaigns, and food waste reduction policy compliance.
Municipal
Municipalities and other governments working towards waste reduction goals and policies can track geography-specific data on food donation and recovery.
Share it with Careit
Food Donation + Rescue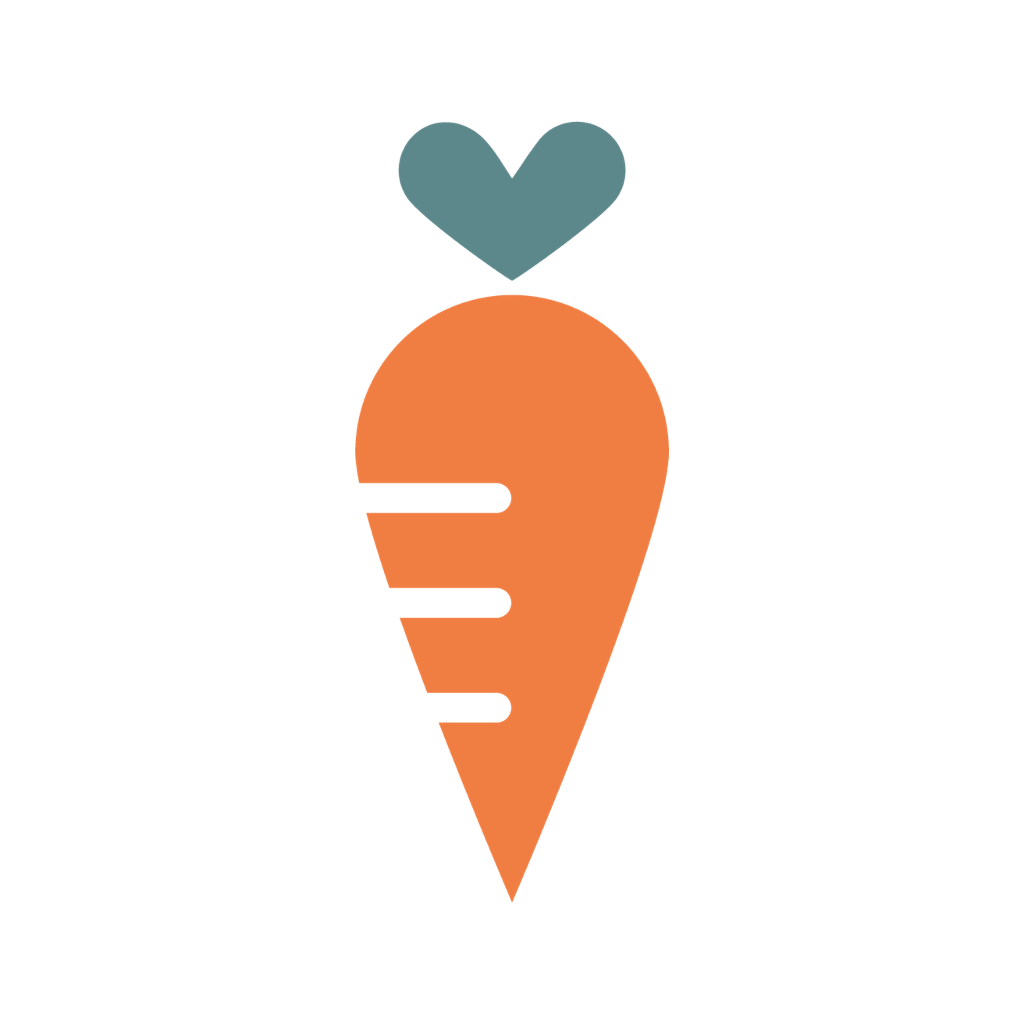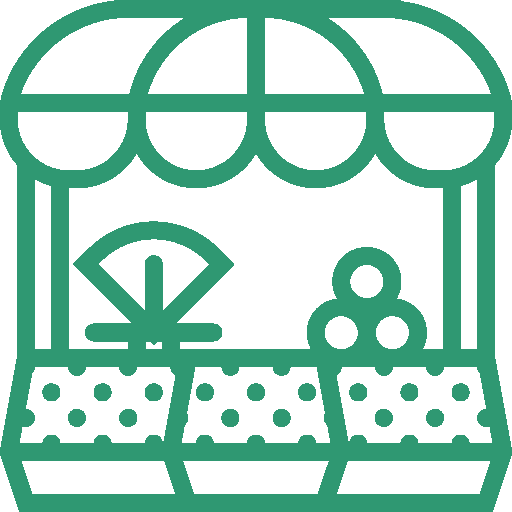 Grocery Stores

Food Banks

Restaurants

Institutions

Food Pantries

Events
Food donation technology that finally makes it easy for
businesses and institutions to donate surplus food and goods
directly to local nonprofits.
Why Careit Matters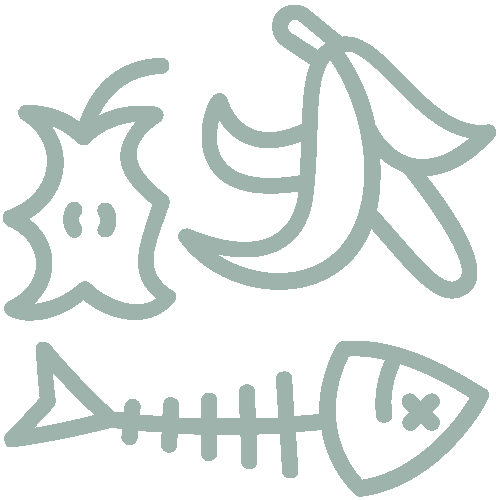 30
of food produced to eat is wasted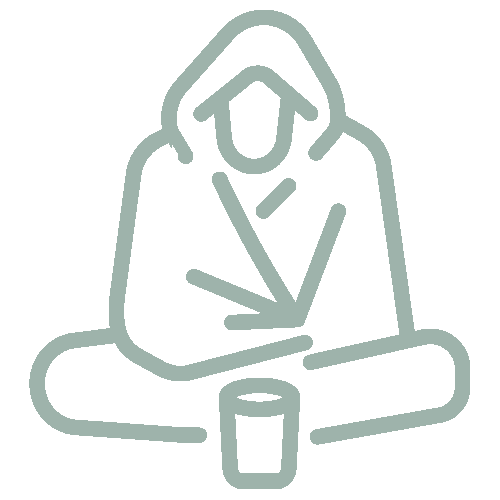 925
across the planet are starving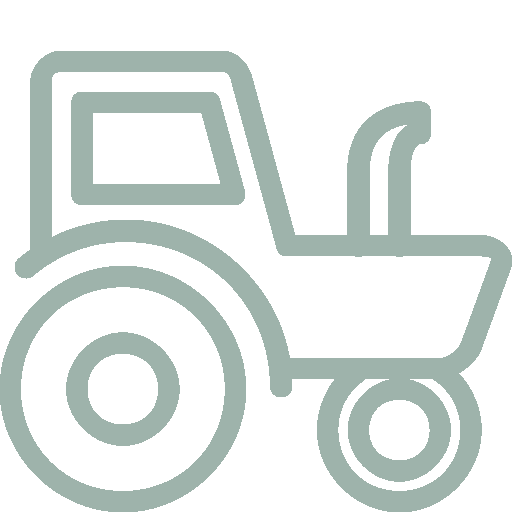 4.4
gigatons of greenhouse gas emitted annually from wasted food

25
of our wasted food could end global hunger if donated instead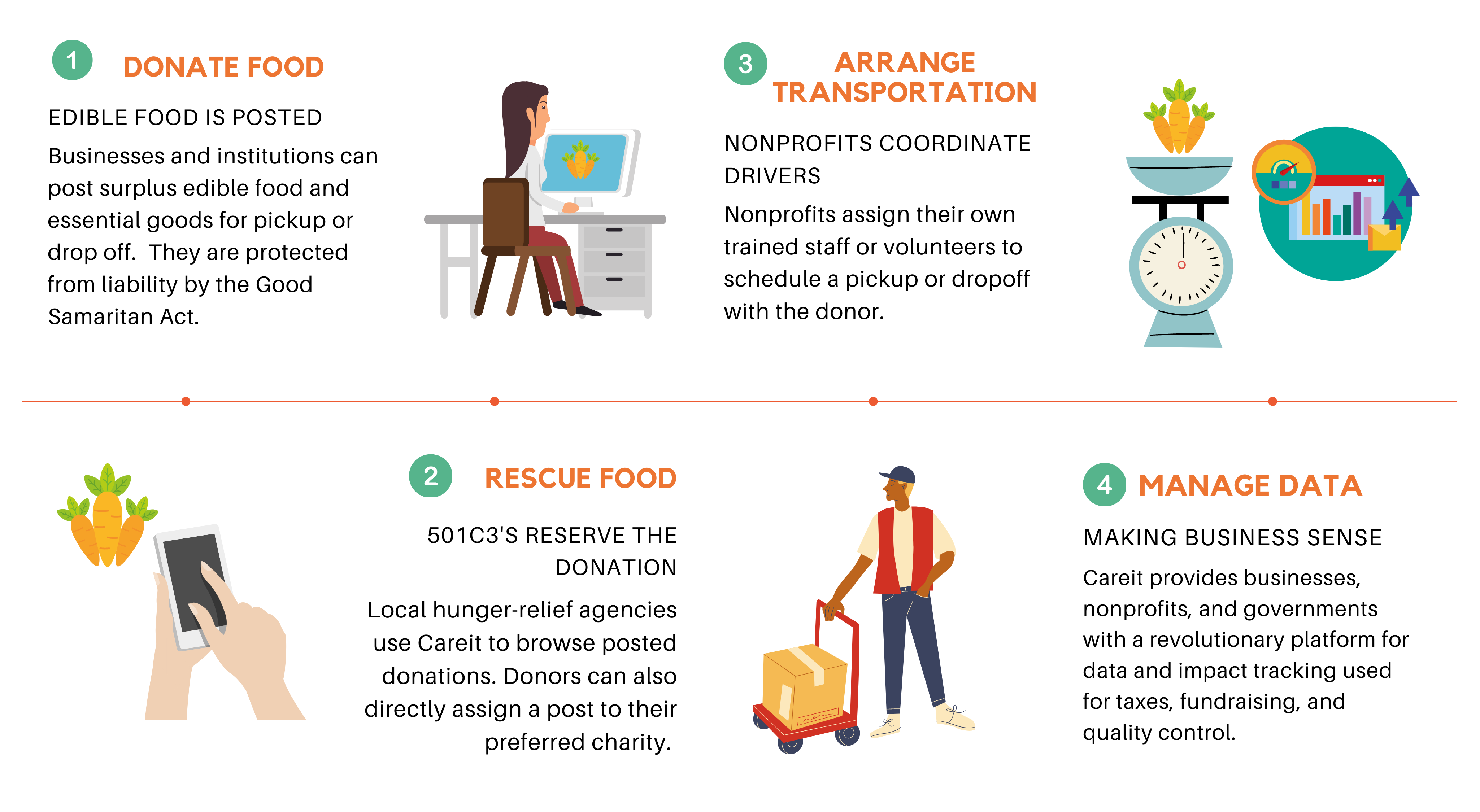 Feed Our Communities with Careit
Careit, the free online donation matching marketplace, disrupts the current system of an ever-growing epidemic of food insecurity and malnutrition. We are launching soon in a community near you!
If you are a business with extra food or resources to donate, you are protected legally through the Good Samaritan Act. Download the Careit app or contact us to be connected with your closest charities.
Please help us grow and rescue more food in your neighborhood.